Welcome to Dog Sports Centre, a facility completely dedicated to dogs and their owners. We offer a wide range of classes and services. Dog Sports Centre is located on 42 acres in the beautiful Caledon Hills north of Toronto Ontario. Our staff and instructors are all highly skilled, experienced trained professionals that truly care about you and your dog. We take great pride in everything that we offer.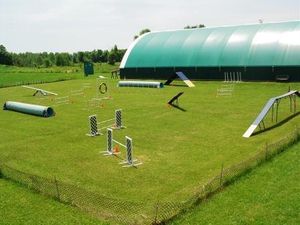 Our facilities are specially designed for dogs and include large sports greens, indoor dog sports arena, indoor training hall and acres of fields, woods and a pond. Our facilities are also available for rental or events.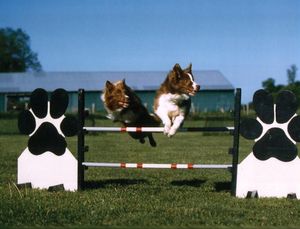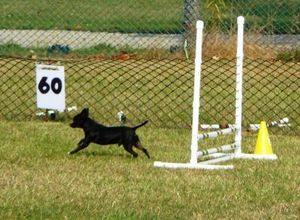 We offer dog training classes for both the family pet as well as top dog sports competitors. All of our instructors are friendly, helpful and actively compete. All have many accomplishments, some including international placings.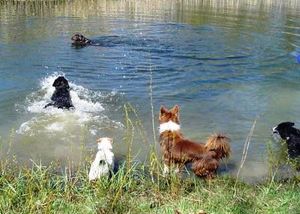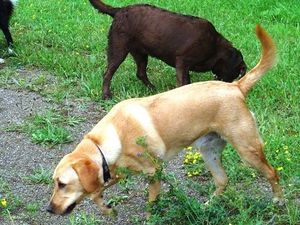 Our dog
boarding
is unlike any other. At Dog Sports Centre, we understand that dogs are a part of your family and that leaving them behind when you go away can be very difficult to do. You can have peace of mind knowing that your dog is having a great country vacation while you are away!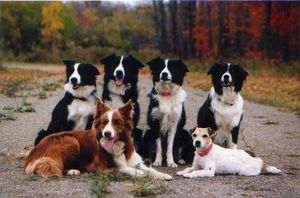 Dog Sports Centre is also the home of HiQ Border Collies. As a Border Collie breeder, our goal is to produce outstanding puppies and dogs that have very good health, longevity, trainability, temperament and workability. All of our Border Collie puppies come with a written health guarantee. Our Border Collies are both family pets as well as being accomplished in many dog sports.